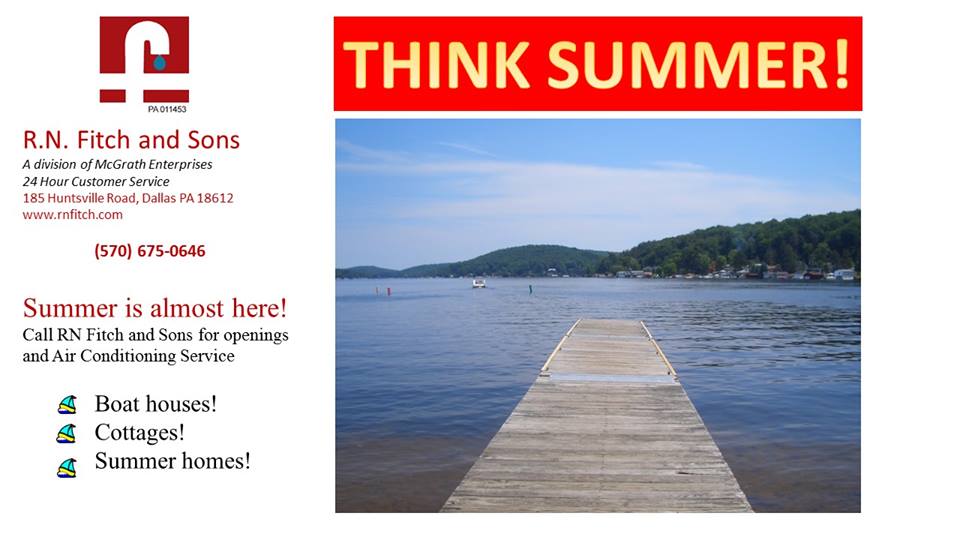 Summer is almost here, and with that comes summer storms, heat, humidity, and air conditioning bills! Spring is the perfect time to get your seasonal house in shape and running smoothly, as well as tackling a number of summer specific home maintenance chores.
Air Conditioner Filter:  Replacing the air filter on your air conditioner every 1-3 months allows the system to run more efficiently and keeps the air in your home clean. A properly functioning air filter can help save money on your monthly air conditioning bills throughout the summer.
Hot Water Heater:  Sediment buildup can shorten the life of a water heater and raise your energy bills, so it's a good idea to drain the water heater each year to remove sediment from the tank.It's also a good idea to inspect the hot water heater for leaks and make sure the vent pipe on gas water heaters is clear. Finally, test the pressure relief valve to make sure it works and doesn't leak. If you experience hot water heater leaks, call R.N. Fitch and Son for a speedy fix!
These are just some of the basics you'll want to cover when opening your seasonal home. If you have any issues with water, plumbing, air conditioning call R.N. Fitch today @ (570) 675-0646
Have a Glitch?
Call R.N. Fitch! We can help provide an expert solution to your plumbing, heating, air conditioning or water service.
Go